Mata Hari Tribal Gift Voucher
Have a bellydancer in your life and are you unsure what to gift them for a birthday, christmas or other occasion? Don't know what tot ask for your birthday, Christmas etc? We now have a gift voucher to cure that! The voucher can be send as a real or digital card.
- - > >Nederlands < < - -
Is er een buikdanser(es) in je leven en weet je niet wat je cadeau wil geven met verjaardagen, kerst of op andere gelegenheden? Weet je niet wat je voor je eigen verjaardag moet vragen? Nu hebben we een cadeaubon om dat op te lossen! Deze cadeaubon kan digitaal of als echte bon opgestuurd worden.
Order here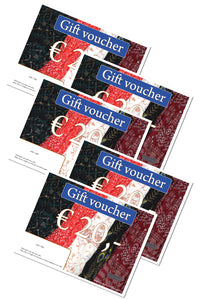 Address
Honthorstlaan 292
1816 TL Alkmaar
The Netherlands